Bespoke Interior Detailing Services

in Mesa, AZ
Daniel's Detailing offers exceptional interior detailing services in Mesa, AZ to revitalize and restore the interior of vehicles. With meticulous attention to detail, our skilled technicians clean and treat upholstery, carpets, and surfaces, eliminating stains, dirt, and odors. We address hard-to-reach areas, ensuring a thorough and refreshing interior. Trust Daniel's Detailing for a clean and comfortable driving experience around Mesa, AZ.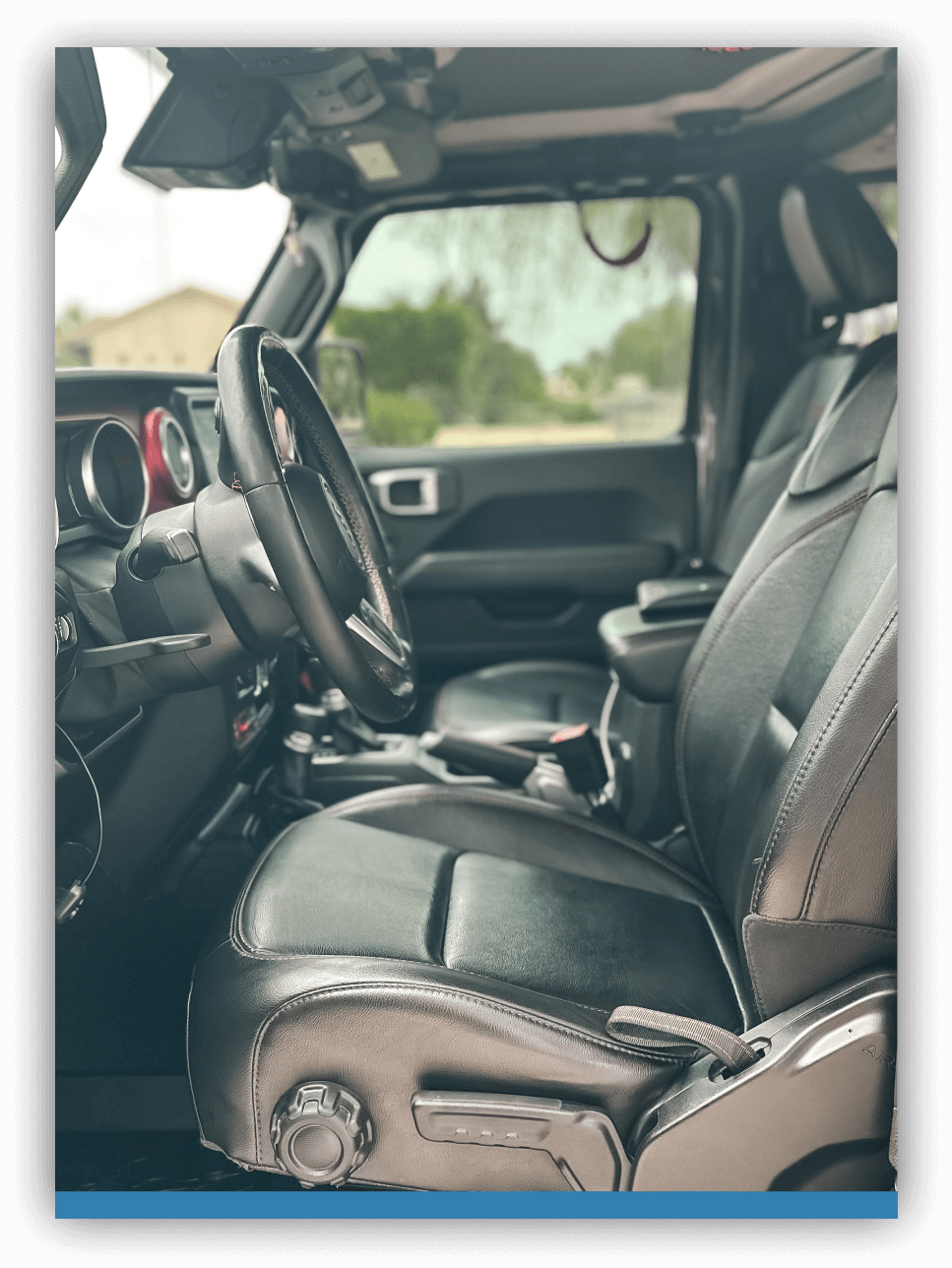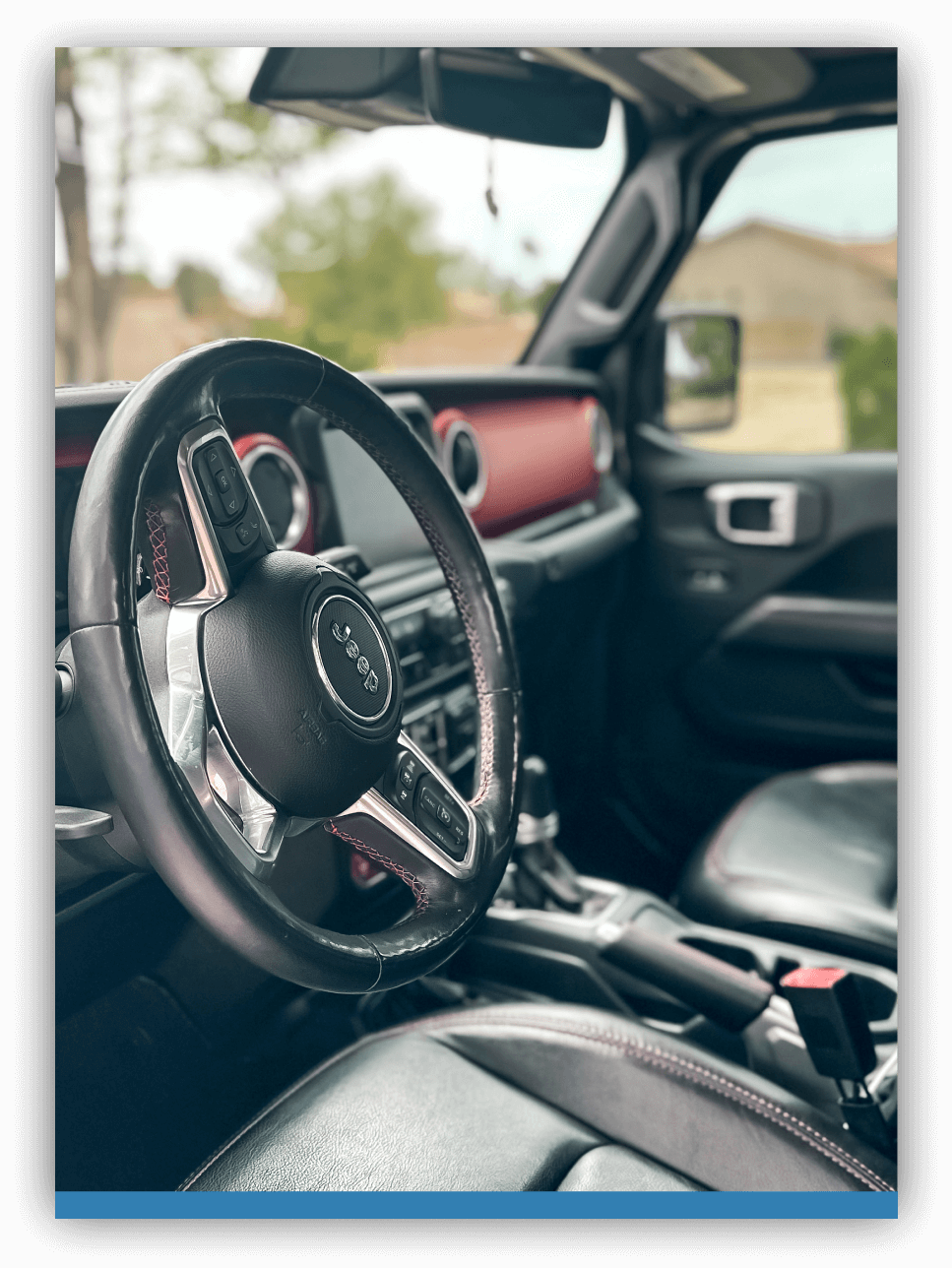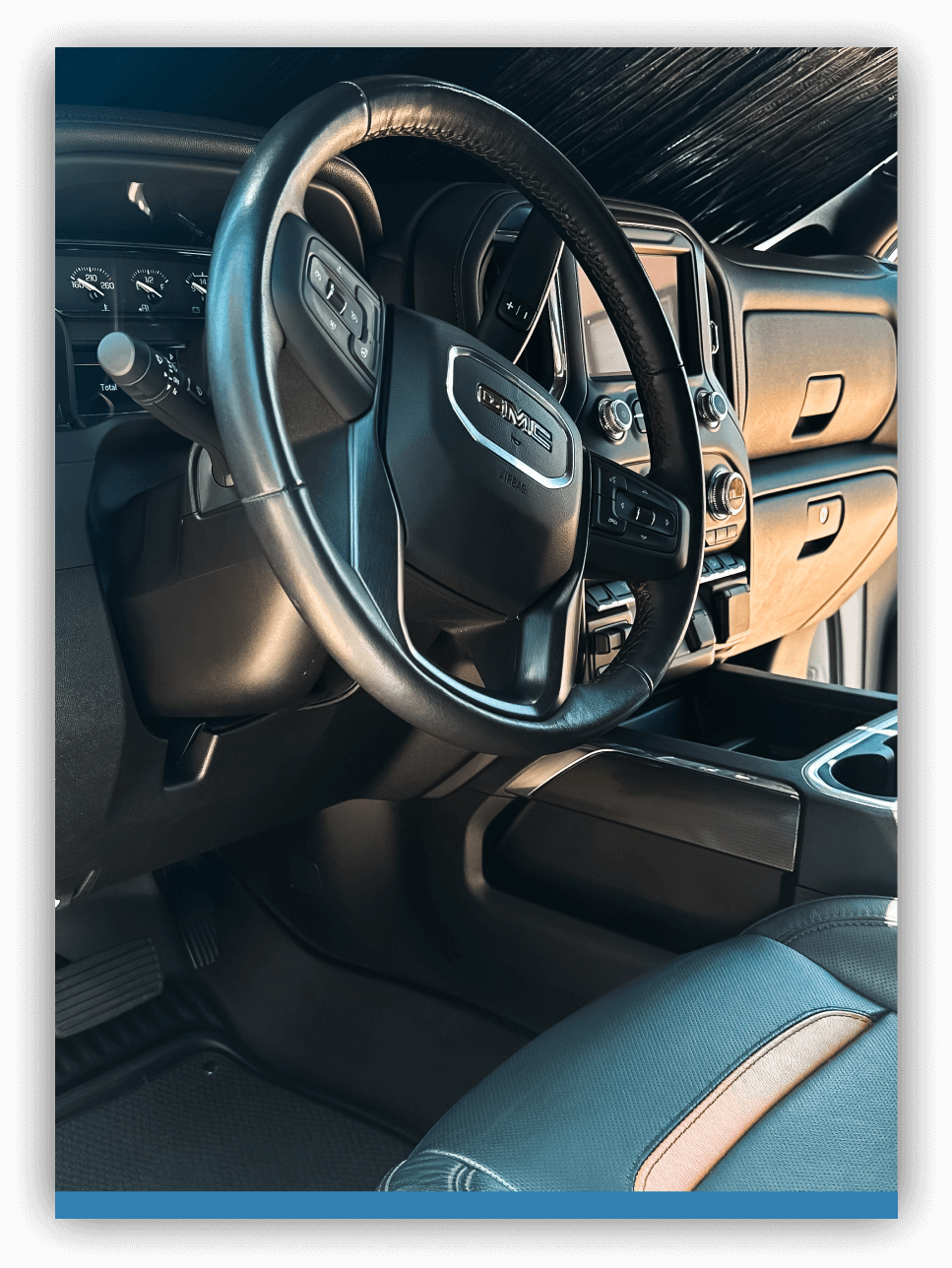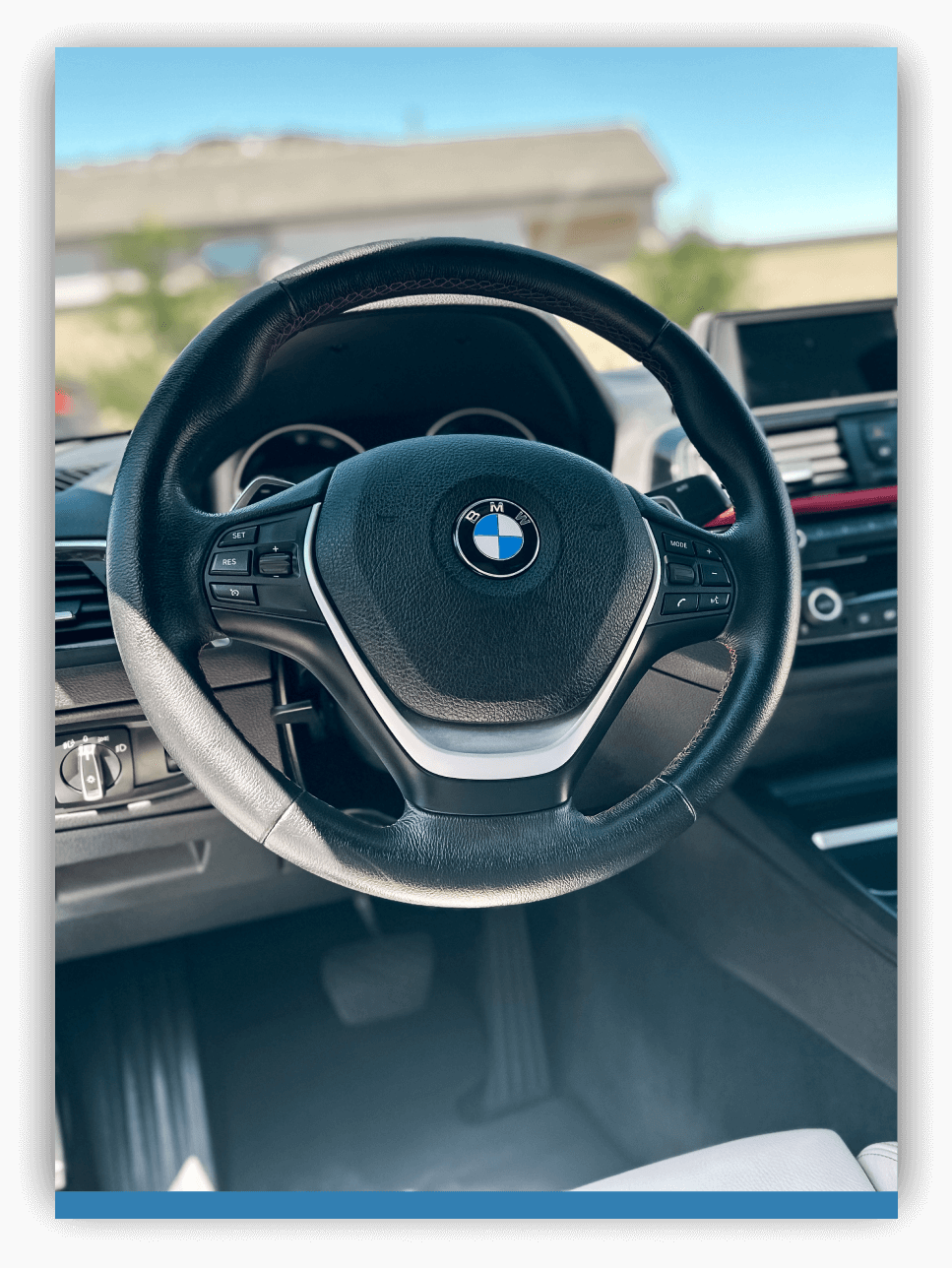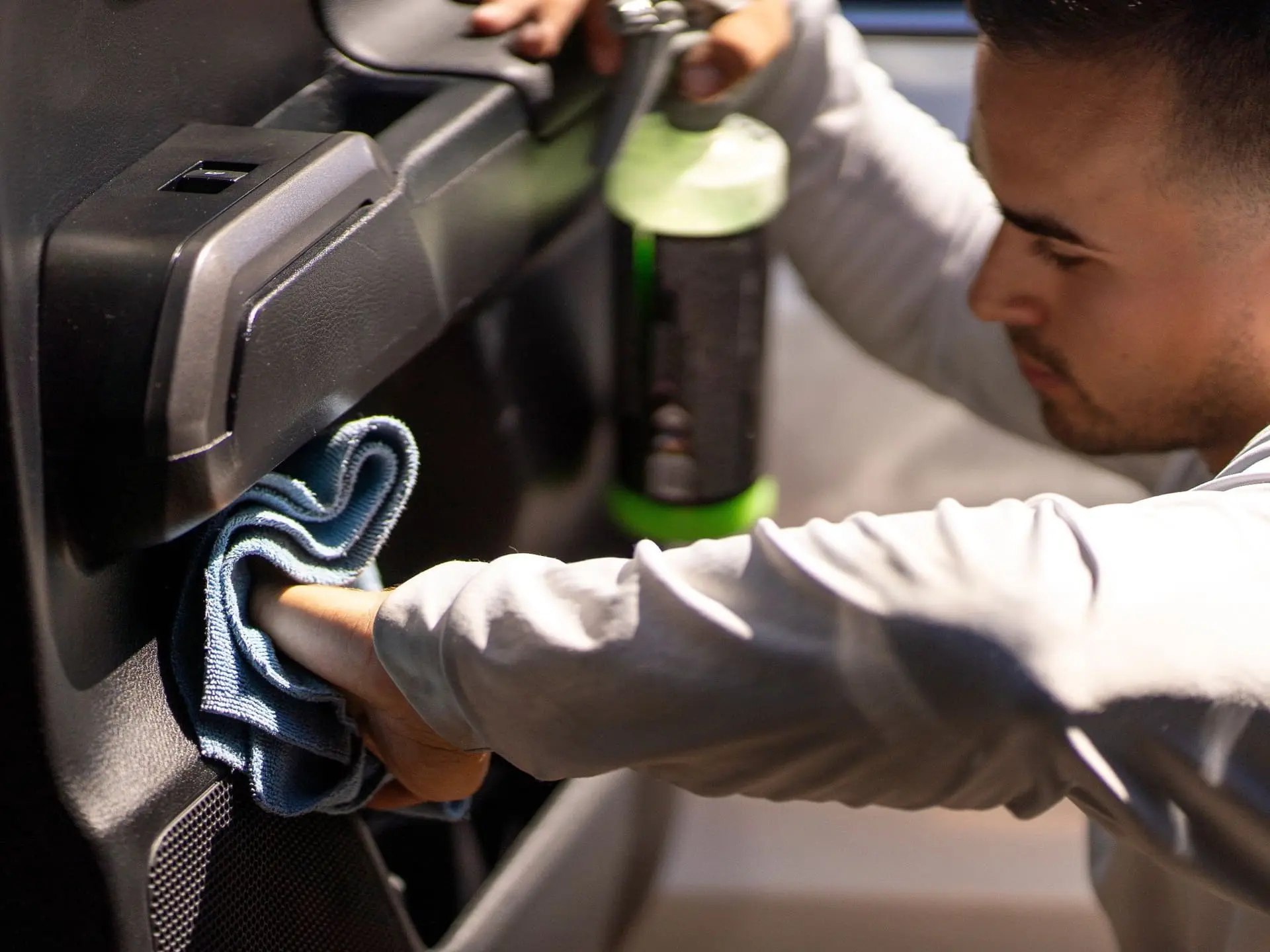 What Is Interior Car Detailing?
Interior car detailing is the process of cleaning and protecting the interior surfaces of a car. This includes everything from the upholstery and carpets to the dashboard and door panels. While many people think of detailing as simply giving the car a thorough cleansing, it also involves using specialized products to protect surfaces from sun damage, UV rays, and other environmental hazards.
What Are Advantages

of Interior Detailing
Regular interior detailing appointments will provide a whole host of benefits for both car owners and their vehicles, including:
Interior detailing creates a clean and fresh environment inside the vehicle, ensuring a more comfortable driving experience. Thoroughly cleaned and treated upholstery and carpets eliminate dirt, allergens, and unpleasant odors, making the interior a more enjoyable place for both the driver and passengers.
Interior detailing removes dust, bacteria, and pollutants that accumulate in the vehicle's cabin. This results in improved air quality, promoting better respiratory health and reducing the risk of allergies and respiratory issues for the driver and passengers.
Regular interior detailing helps maintain the vehicle's resale value. A well-maintained and clean interior indicates proper care, which can positively influence potential buyers and justify a higher resale price. Additionally, preserving the interior's condition prevents excessive wear and tear, extending the vehicle's overall lifespan.
What
Interior Detailing Packages

Do We Offer?
Daniel's Detailing Provides a selection of premium interior detailing packages to help your restore that showroom feel to your vehicle's interior.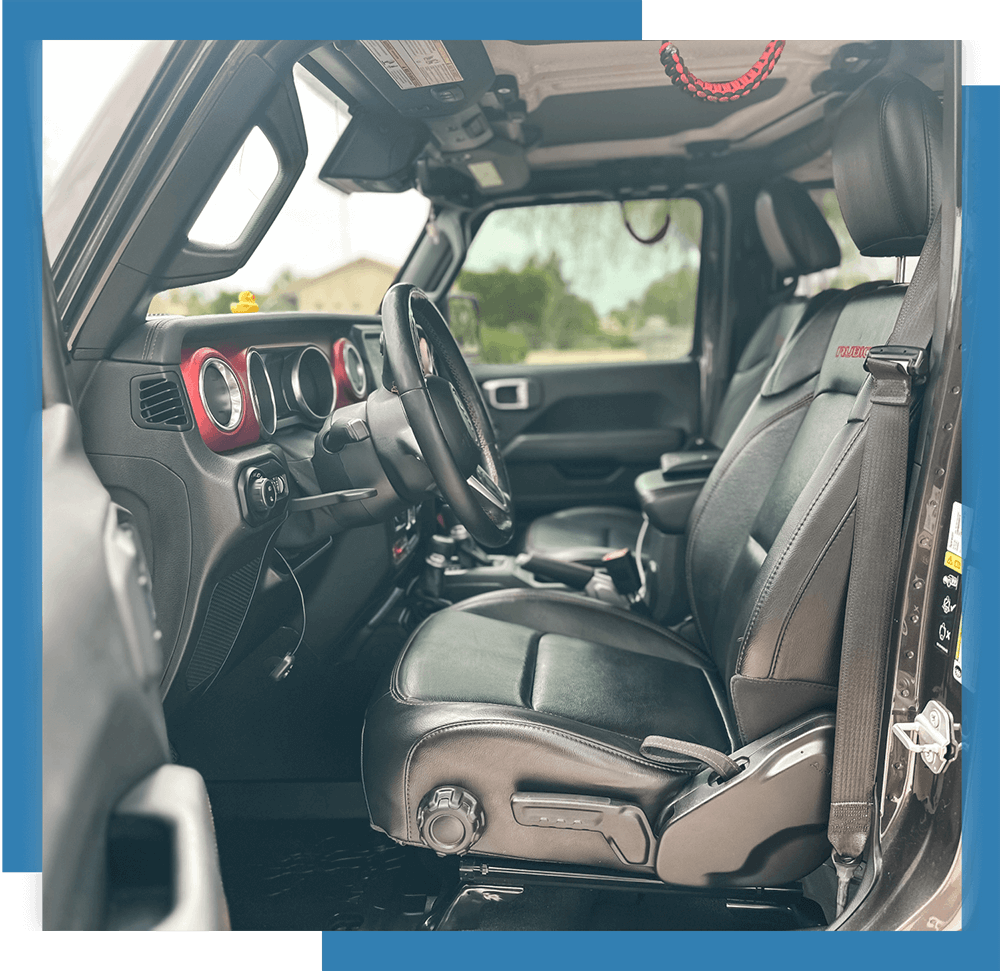 Compressed air blow out of interior
Vacuum
Thorough wipe down
Clean/condition leather
Air freshener
Door jambs
Interior Windows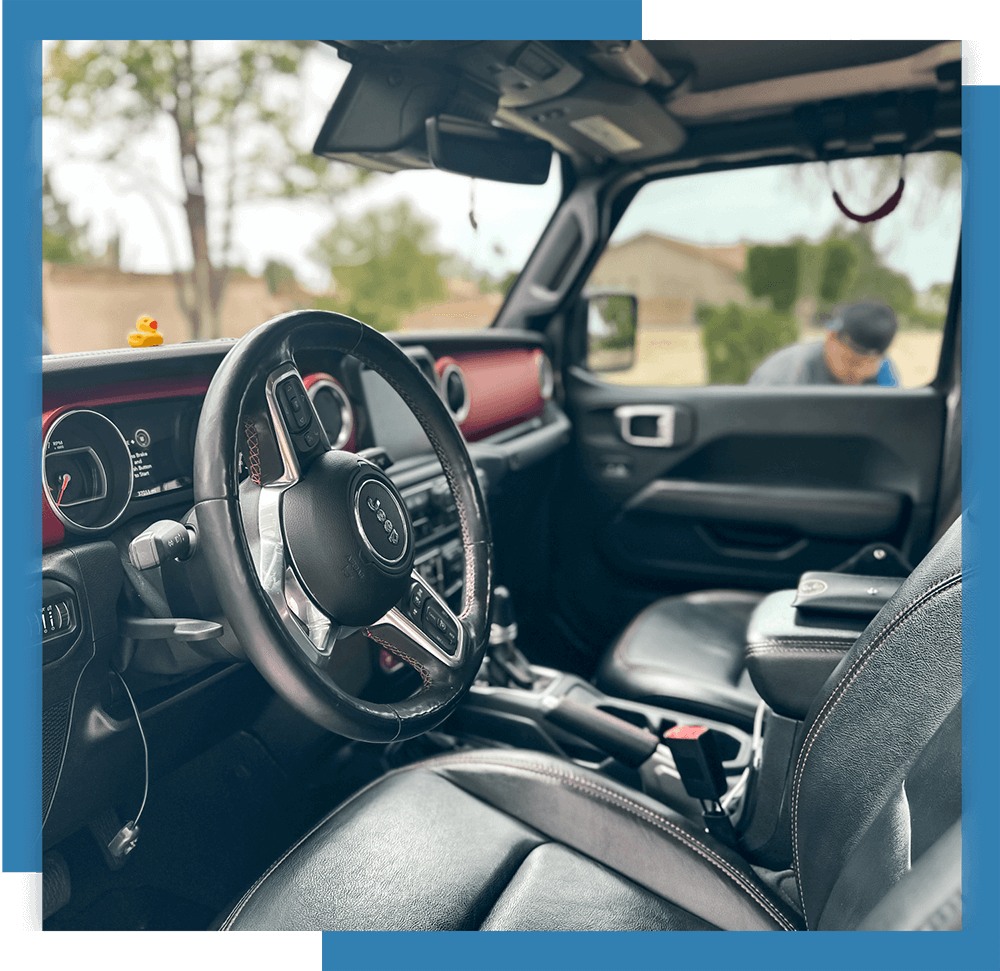 Intermediate Interior

Detail
Compressed air blow out of interior
Vacuum
Thorough wipe down
Clean/condition leather
Air freshener
Door jambs
Interior Windows
Steam Cleaning or hot water extraction
80-90% Stain Removal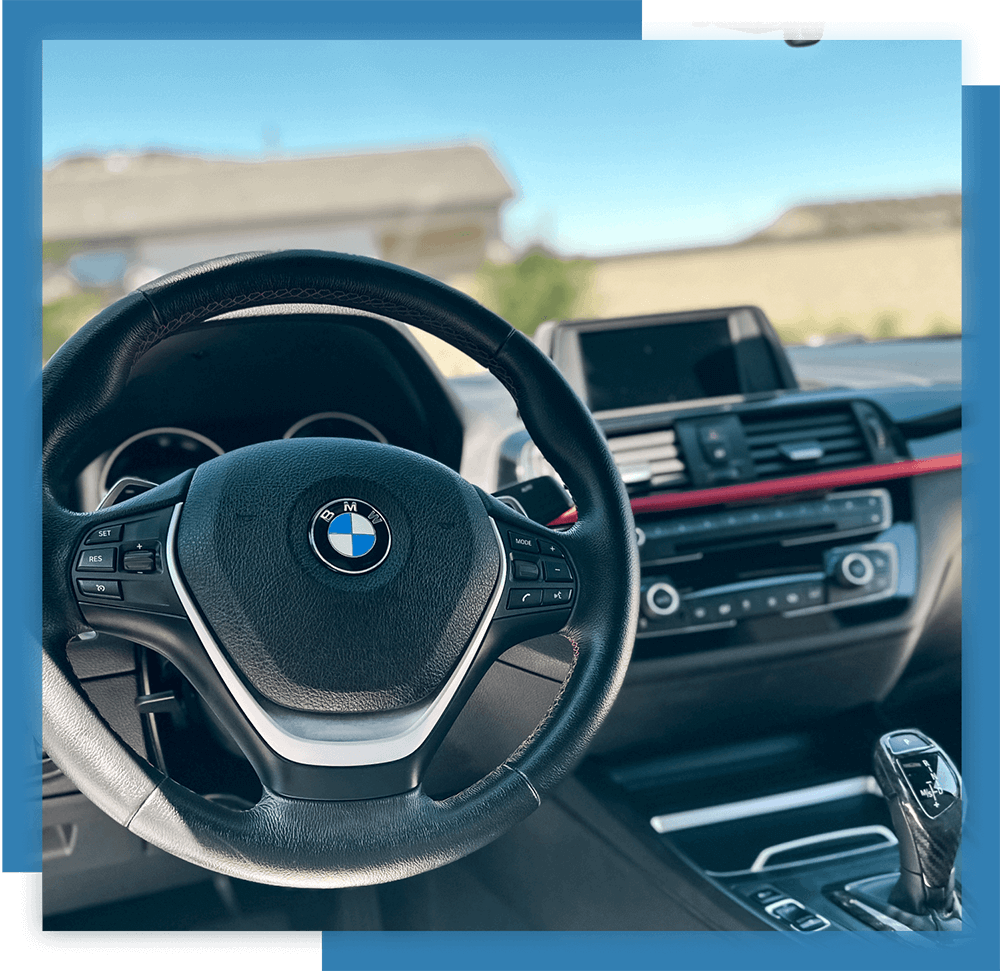 Heavy Duty Interior

Detail
Everything included in all other interior packages
Steam Cleaning
Complete Hot Water fabric shampoo extraction seats/carpets
Headliner touch up
Cabin air filter cleaning
Leather Protection (UV/Water Resistance)
Fabric Coating (UV/Water Resistance)
Engine Bay (Clean & Dress Engine Bay)
Interior Extraction (Remove Stains)
Trim Dressing (Rejuvenate Interior or Exterior Plastics)
Bed of truck (Clean Inside)
Scratch Removal (Remove Scratches)
How often should I get my car's interior detailed?
The frequency of interior detailing depends on usage and personal preferences. For most cars, detailing every three to six months is sufficient to maintain a clean and fresh interior. However, vehicles subjected to heavy use, such as rideshare or family vehicles, may benefit from more frequent detailing every one to three months.
Can interior detailing remove stubborn stains and odors?
Yes, interior detailing can effectively remove many stubborn stains and odors from upholstery, carpets, and other surfaces. Professional detailers use specialized cleaning products and techniques to tackle tough stains like coffee spills, food stains, and pet accidents. Additionally, deodorizing treatments help eliminate unpleasant odors, leaving the interior smelling fresh.
Is interior detailing safe for my car's surfaces?
Yes, interior detailing is safe when performed by professional detailers using appropriate cleaning products and techniques. They are trained to handle various materials without causing damage. However, it's essential to communicate any specific concerns or delicate surfaces with the detailer to ensure they use suitable methods for your car's interior materials.
Indulge in the ultimate comfort and cleanliness with exceptional interior detailing service in Mesa, AZ, conveniently brought by Daniel's Detailing ! Say goodbye to dust, stains, and odors, and hello to a fresh and revitalized interior that feels like new. Our skilled detailers bring the expertise of premium mobile detailing services directly to your location, ensuring your utmost convenience. Call us now at +(480) 734-8316 to schedule an appointment and give your car's interior the care it deserves. Treat yourself and your passengers to a spotless and inviting environment that makes every drive a delightful experience!